2018 EU – CHINA TOURISM YEAR
Welcome to your online toolkit providing knowledge, sharing information and flagging events linked to the "EU-China Tourism Year" (ECTY). This site is designed to help EU tourism businesses, authorities and all other stakeholders participating in successful commercial and cultural exchange between the European Union and China.
Decided in July 2016 by the President of the European Commission, Jean-Claude Juncker, and the Chinese Prime Minister, Li Keqiang , its specific objectives were agreed at the 2017 EU China Summit:
promote lesser-known destinations.
improve travel and tourism experiences.
provide opportunities to increase economic cooperation.
create an incentive to make quick progress on EU-China visa facilitation and air connectivity.
Register | Login
2018 EU – China Tourism Year is organized by the European Commission in collaboration with the European Travel Commission, and funded by the European Union.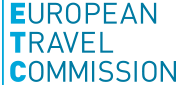 Ready for China
"Ready for China" include market reports, practical tips on doing business in China, promotional and legal information, and many other resources to help every segment of the travel industry to attract and welcome Chinese travellers better. You can also upload your resources to share expertise and experience with all.
Access Ready for China Resources
CO-OP MARKETING PROGRAMMES
These cooperative marketing programmes offer a range of opportunities for partners of all sizes to increase awareness in China on the occasion of the 2018 EU-China Tourism Year.
ACCESS PROGRAMMES
About ECTY
Why the 2018 EU-China Tourism Year?
In July 2016, European Commission President Jean-Claude Juncker and Chinese Premier Li Keqiang decided that 2018 will be the "EU-China Tourism Year" (ECTY).
With this initiative, the EU seeks to
increase the number of Chinese travellers to the EU, in particular off-season and off-track (i.e. lesser-known destinations)
provide opportunities for more EU investment in China where local tourism is booming
enhance cultural understanding
What is the EU doing?
Among other things, the EU is supporting
a major campaign advertising the EU and trans-European itineraries in China (including those linking World Heritage sites)
5.000 One to One meetings between EU and Chinese tourism companies during 10 Business to Business matchmaking events in the EU and China
an on-line toolkit on how to welcome Chinese travellers
local, festive and cultural initiatives such as the EU-China "Bridge of Light" with around 100 landmarks illuminated in red in Europe for the Lantern Festival and in blue in China for "Europe day"
an EU-China Virtual Travel Fair on cultural tourism; its customized virtual reality environment is dedicated to finding business partners online
For what results?
The ECTY is expected to:
generate an annual increase of 10% of Chinese visitors above the current trend, representing at least an additional billion € each year for the EU tourism industry.
lead to 200 new partnership agreements between EU and Chinese companies;
improve dialogue between the EU and China
Infographics EU – China Tourism Year
Download Infographic